A new series about the things I've found interesting this week/month. A freeform post where I can ramble and not feel obligated to do any type of summation of learning. So let's get started.
Meal prepping
The wife and I have been trying to eat healthier for a good while and I think we've struck on something that works for us. We use an app called MealPrepPro to create our weekly meal plan. They have a few different diet types and we tried keto for a week with good success, but neither of us liked going without most fruits, so we're back to a low carb approach.
And let me say that eating right makes a huge difference for me, mentally and physically. I feel energized during the day and rarely feel wore down on the weekends, whereas before eating right I always felt like I needed a nap. Not that naps are bad, mind you, but I don't feel the desperate need to catch one.
Reading nook
We've been living in our new house for almost two years now. It's spacious compared to our last home, witch triple the square footage. I finished the basement last spring, putting in a workout room and theater area alongside a large recreation area. While all that work has provided me with plenty of space to enjoy a movie, I really didn't have a place I preferred to sit to write or read a book. So I've made a space for that.
I love it. I can go there after work and read a short story, write up part of a post on my site, do a tutorial, or just meditate for a bit. It's relaxing and provides me with a bit of solitary reflection that I often need after a day's work.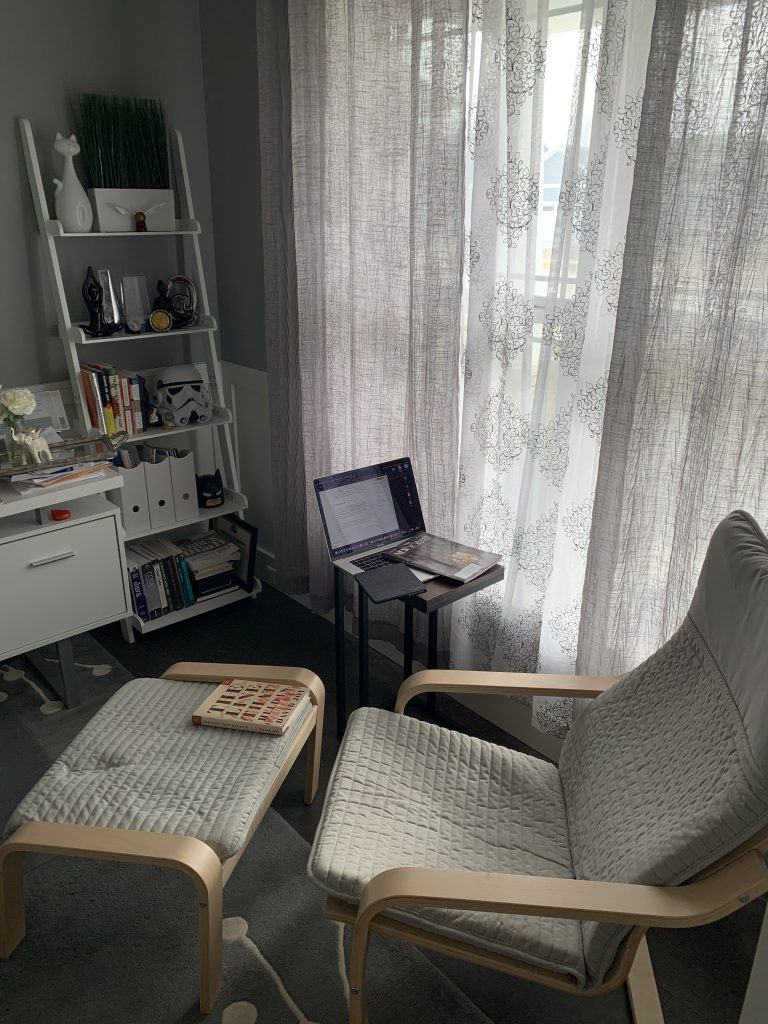 The Outsider show on HBO
I renewed our HBO subscription after pausing a few other streaming services. It's like round robin with the services these days. I don't have enough time to watch them all.
If you haven't heard of The Outsider before, it's an adaption of Stephen King's novel by the same name. I read The Outsider a few years ago and was impressed by it then, but I had no idea how great the show would be. In large part, I'm fascinated by the cinematography, the characters, and the way they've created the mystery behind all that's happening in that small town.
It's likely the best adaptation of a King work I've seen.